4. Roland OnSupport Setup
​Logging in to Roland OnSupport
Procedure
1. From the menu bar, click [Edit] - [Create Account].
The registration window is displayed on the contents panel.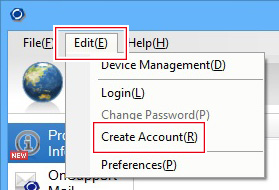 2. Conduct the account registration.

Read the explanation, and if you accept the terms and conditions, select the [I agree] check box.

Enter an e-mail address and password in the "Roland DG ID" and "Password" fields.

Click [Create Account].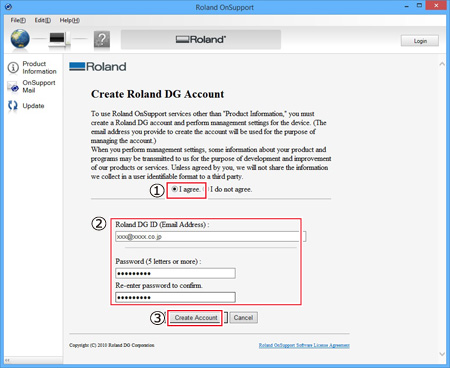 3. Check your registration details and click [Register].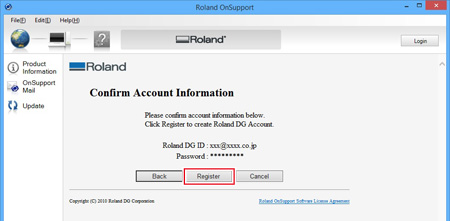 4. Click [Finish].
An confirmation e-mail will be sent to the e-mail address you used for your Roland DG ID. Follow the instructions to complete final registration.