4. Roland OnSupport Setup
​Installing Roland OnSupport
Procedure
1. Log on to Windows as "Administrators."
2. Unzip the downloaded file.
3. Double-click the file "OnSupportSetup.exe" located in the folder unzipped.
The file extension (.exe) may be hidden.
4. When [User Account Control] window appears on the screen, click [Continue].

Select the language you use.

Click [OK].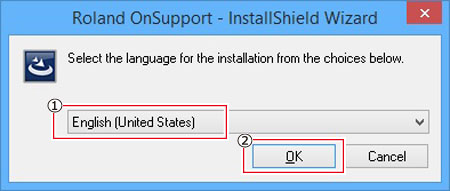 5. Click [Next].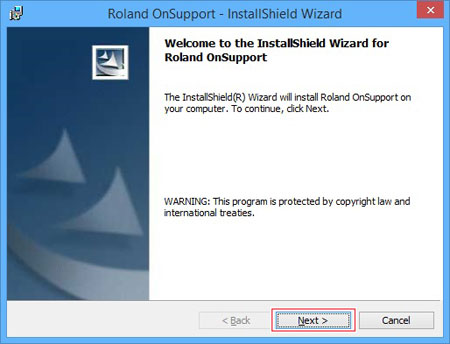 6.

Choose [I accept the terms in the license agreement].

Click [Next].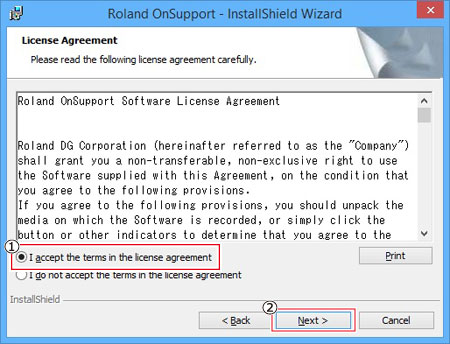 7.

Enter arbitrary information in [User Name] and [Organization].

Choose [Anyone who uses this computer (all users) ].

Click [Next].
Proceed further with the installation as following the instructions displayed on the screen.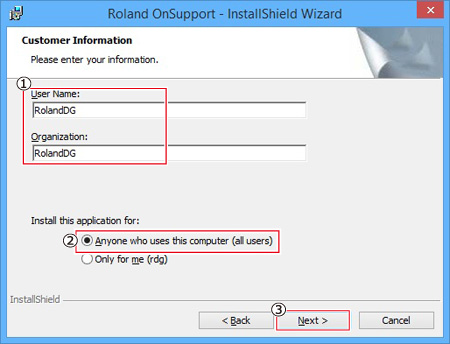 8. When the screen shown here is displayed, check "Launch the program," and click [Finish].
This is the end of the installation of Roland OnSupport.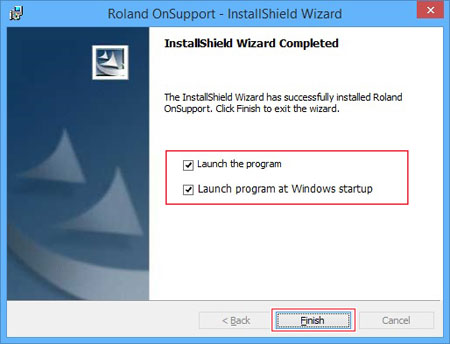 "Launch the program"
If you check the box, Roland OnSupport will be activate when the installation is complete.
"Launch program at Windows startup"
If you check the box, you can activate Roland OnSupport automatically when Windows starts up. We reccommend you to put the check here.